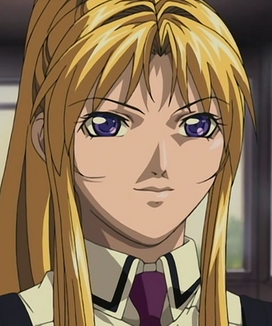 Kaori Saeki is a character from Bible Black.
In order to convince her classmate Minase to show her his book of magic spells, she gives him oral sex. Later, both Minase and Nurse Kitami have a threesome with her. At the end of Bible Black, Imari, possessed by Kitami, rapes her in the school basement.
She is one of the bisexual women who used boys for sex and in Only, she's having sex with Jun Amatsuki and Maki Kurimoto after Kaori's clitoris into a penis.