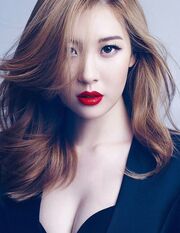 Lee Sunmi is a popular Korean idol. Sunmi's sexuality became a hot topic after netizens found alleged evidence that she was gay. Numerous communities in both Korea and abroad began to speculate that Sunmi is gay for one reason – her fingernails. As seen through her Instagram photos, Sunmi likes to keep her nails cut short.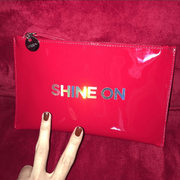 But according to netizens, when females keep their nails short, it's a sign that they're lesbians. Korean netizens' comments on Twitter. The responses became split as some fans were bombarding her Instagram for a clarification on her sexual history. While on the other hand, others wanted people to respect her right to keep her sexuality private, no matter what it is. Regardless of the matter, that does not mean that she is a lesbian/apart of the LGBTQ+ community.
There was an instance in which during a performance, she held a pride flag and claimed herself to be an "LGBT Queen." Although before she could finish both words, fans cut her off at "LGBT" by cheering and many people assumed that she had come out. Later she cleared up what she meant on twitter by saying, "Haha I was saying 'I have many sides different sides of me like dorky and LGBT queen...' Yeah I support LGBT but don't get me wrong guys 🤣🤣😘😘."
Gallery