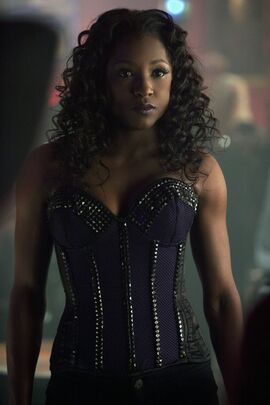 Tara Mae Thornton is a fictional character in Charlaine Harris's The Southern Vampire Mysteries and their television adaptation, HBO's True Blood.
Profile
Tara Mae Thornton is a twenty-something Louisiana native and lifelong friend of the main protagonist, Sookie Stackhouse. Compiling a description of her character is a complex task because quite a few facts about her changed when her character was brought from page to screen.
The fact that Tara had a neglected childhood is one fact that remains the same, but in the books, we read that both of her parents were abusive alcoholics; on True Blood, the only parent we see and hear about is her mother. The television show also expands Tara's family to include the spared Lafayette Reynolds and his mother, Ruby Jean Reynolds.